Landscape Design
Front flower bed makeover with new bushes and mulch.

Needing a fresh look for your home or business, Give us a call today!

New construction photo of home before flower beds, much, planting and power seeding yard.

Custom built block walls for unique outdoor space.

Raised flower bed with new plants about to be planted.

Fountain repair and hardscaping for outdoor peace of mind.

Retention wall for a better landscape Block retaining wall creating a larger useable landscape.

Block and paver patio installation New block and paver patio installation for a friendly backyard.

New landscaping bed with walkway New landscaping bed with walkway and bird bath.

Retention wall for a better landscape Clear out the overgrowth, check our photos for more.

Clear out the brush and plant grass seed. Brush removal and powerseed to reclaim your yard.

Custom designed and built ponds and water fountains.

Custom designed and ponds and water fountains built to the homeowners specifications.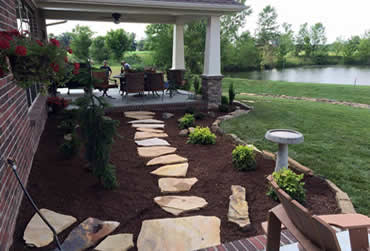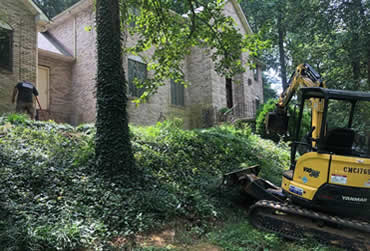 Key Benefits of the Service
A great landscape design provides a yard for you to enjoy all year. Whether it is seasonal blooming plants to provide color, shade structures to keep things cool, lighting to keep the party going, or bug prevention, a great design can greatly expand your backyard capabilities.