Landscape Lighting – Strategically placed lights will highlight your home's architectural features and its beautiful trees and garden. Well-executed outdoor lighting casts your home in the best possible light and adds what realtors refer to as "curb appeal." Outdoor lighting can also add security and value to your home; ensuring a solid return on your investment.

When installed properly, front and backyard lighting can accentuate the best aspects of your home exterior and surrounding landscape.

Landscape lighting will help with visibility and decrease the chances of your family or guests tripping and falling. Outdoor parties or activities that take place at night can be potentially dangerous with dark areas obscuring uneven paths and cracked sidewalks.

No matter the size or design of your home, landscape lighting can enhance the positives; adding style and dimension. With well-placed bullet or flood lighting, a modest home can emphasize its best features. Light can add a bit of space and dynamic form to an otherwise bland exterior. Landscape lighting increases the value of any home, offering a huge advantage when it comes time to sell the property.​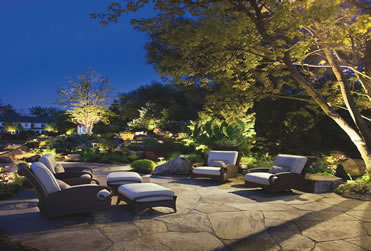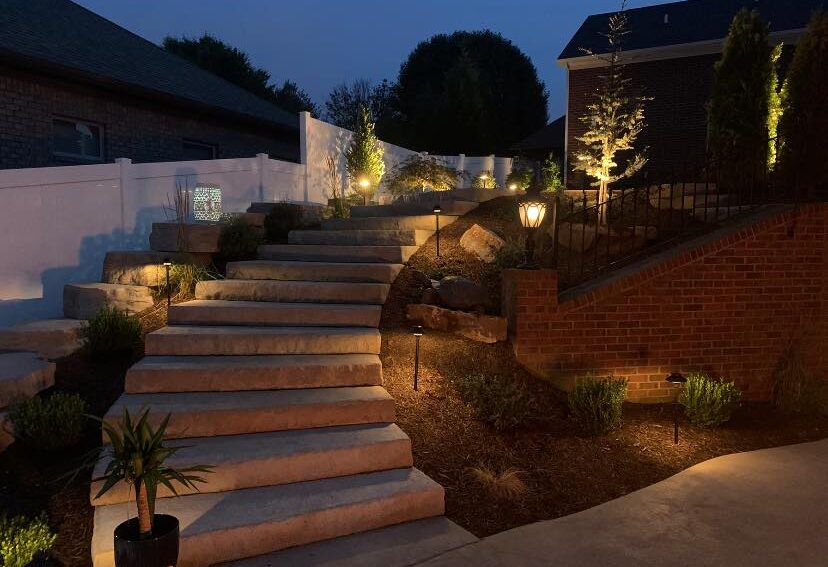 Key Benefits of the Service
Adding landscape lighting and garden lights is a great way to highlight your yard's best features and make your home a safer place. Consider adding outdoor lighting for your next landscaping project to make your yard warm and beautiful. Here are five benefits of professional landscape lighting: