Our Commitment
 We believe in giving the customer the best irrigation experience available. We will come & evaluate your yard & give you a personalized estimate based on your needs. We only use the highest quality irrigation parts & equipment not only for commercial use but for all of our residential jobs as well. Leaving your lawn looking as close as possible to the original or better 
When should you make a call?
If you notice that your water bill is increasing or your garden is getting too much or too little water, you may need to request an irrigation service from a professional like us.
WE PROVIDE EXPERT INSTALLATION OF ALL DRAINS
We understand that your property is a big investment and we want our customers to know that we are there for them to help them accomplish the dreams that they may have for there property. From new construction landscaping to existing landscapes that need a facelift, our professional staff helps you. We want our customers to be there from the moment.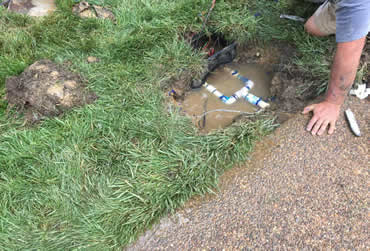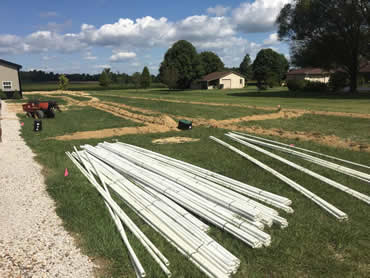 Key Benefits of the Service
The installation of an irrigation system is an investment & upgrade to your property. Have it done with Hobgood a leader in the irrigation industry.  An improperly installed system can be a nightmare and can lead to poor coverage and many repairs within a few years.  We created our business on making repairs to these poorly constructed systems. At Hobgood install the best & repair the rest.
Hiring Hobgood Landscaping is having peace of mind!
Call us if you're needing assistance with your existing sprinkler system or interested in having one installed at your home or business.
We can winterize your system, give us a call today for your FREE estimate on installation, Repair or Winterization.
HobGood has been a leading landscaping contractor since 2009, we are located next to Fed Ex on Ragu Drive.

Cell: (270)-316-9648.
Located in 2238 Ragu Drive, Owensboro Ky